Here we have a Star Trek/PotC wallpaper, commissioned by
therumjournals
: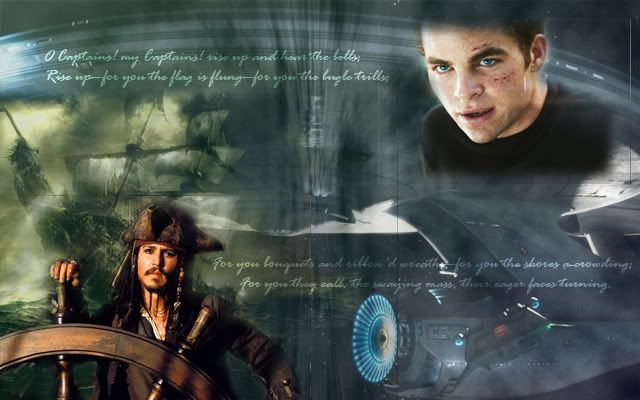 Sizes available are:
1680 x 1050
1280 x 800
ETA: Quote belongs to Walt Whitman, from Leaves of Grass.
Please ask
therumjournals
for permission to use this. Other than that, comment and let me know what you think, and if you end up using it. Thanks much!
So, here's the first graphics post! I've only got one thing so far because college has been kicking my arse, but I'm going to be doing a whole bunch of icons later today, and will probably post them tonight and tomorrow.
Current Location:

Office

Current Mood:

energetic

Current Music:

Infomercials of Doom and sleepy kitty purrs